24 Hours daily
Phone
+62.8121586996
Email Us :

tour.to.bromo@gmail.com
Bromo Tour
is a local tours operator and travel company, in Surabaya, Indonesia, established in 2001and owned by Mr.Ronny Priyadi. Our company,Bromo Tour provides some services related with tourism activities to assist you how to visit Bromo and its surrounding in very easy way.We are offering services,such as:
-TOURS ARRANGEMENT in Bromo,Ijen,Malang,Surabaya and East Java in general..
HOTEL ROOM AND VILLA Reservation in -Surabaya and its surrounding.
Car hire, rent Car in Surabaya to and from all Java Bali destinations
-A irline reservation,Travel document assistance, Convention package arrangement in Surabaya
Our services specify in clients interest, so the well explained discussion will be provided to reach what the clients exactly want.
We understand the valuable time of our clients to visit their required destination, together with these commitments we are ready to provide you with the best service we have, just contact us and our staff will welcome you upon your arrival.
Introducing :
Ijen Hotel

the nice hotel in Ijen area , quite hotel room,villa and clift resort in international standart of services,click here for info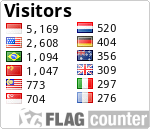 one of the most exciting experiences in visiting East Java is being the witness of the wonderful sun rise from the crest of BROMO vulcano from the highest possibility of Peak Pananjakan(2.600m).A ride of more or less three hours are needed from Surabaya,where We pick you up upon your arrival at the international airport of Juanda (Surabaya),after arriving in Bromo area,We will bring you directly to your hotel for check in,either in Ngadisari village or in Tosari,the nearest villages from Bromo where the local people are mostly Hindus followers what We name them the famous Tenggerese.Vulcanic sulphur fumes and smokes quite often from it's depth, while during intense rumbling sound the surounding population who believes in the God of Bromo quickly brings offering.
The annual offering ceremony of Kasada is regularly held on 14th day of Kasada. The twelfth month in the Tenggerese calender year. Our Travel company,Bromo Tour offers you this itinerary below to visit the beautiful sunrise in Bromo..Our company,Bromo Tour which has been famous to provide service related with this wonderful visit to Mount Bromo,Semeru,Ijen crater,even crossing the strait to Bali by ferry,or just a short city sight seeing both in Malang and Surabaya.An easy step of connection to Central Java can be also organized after an unforgetable moment in Bromo,either by train ,flight or by coach to enjoy the interesting culture of the ancient Javanese,such as tour to Borobudur Temple,Prambanan Temple,Sultan Palace,and Dieng Plateau.

The Best Bromo Vulcano Tour

Day 1 : Arrival at BROMO
Pick up at Juanda International airport in Surabaya , meet and greet then transfer to hotel in Bromo, check In and Dinner at hotel.

Day 2 : BROMO Tour
Wake up call at 03:30. Leaving from Hotel by 4X4 Toyota Jeeps take you into the Bromo Tengger Semeru National Park; first of all to Mt. Pananjakan (2.600)to see the breathtaking sunrise as well as the regular attractive explotion of Mt.SEMERU , the roof of the island,which officially noted as the Java`s tallest Vulcano(3.676m),the explotion accumulate up to the form of mushroom,and then to the "Sea of Sand " where you can climb the crater of Mt. Bromo. After this trip, back to your hotel for breakfast at . As your flight schedule you will be transfered to airport or next destination. End of Tour.


Bromo-Ijen Crater-Bali

Day 1 : Surabaya-Bromo
Upon your arrival in Surabaya,meet and greet,direct transfer to your hotel in Bromo area
Dinner and overnight in your hotel.

Day 2 : Bromo-Ijen
at 03.30 depart to Mt.Pananjakan by jeep after a cup of tea in your hotel lobby.Easy climb to the top of mount for a wonderful sunrise,then continue to the sea of sand by jeep,further on the horse/pony back.Reach the active craater of Bromo,return to your hotel for breakfast,then proceed to Ijen by passing the beautiful high land of Jember and Banyuwangi area which is very rich of Coffee,Cacao and Rubber plantation.

Day 3 : Ijen crater-Bali
On early morning,right after breakfast,depart for Paltuding peak,before starting the real soft trekking to Ijen Crater to see the Colourful Sulphur Lake with wonderful rain forest in the surrounding.Return to Licin village to explore the plantation of Coffee and Clove.Further proceed to Banyuwangi to cross the strait by ferry.in the afternoon arrive in Bali.End of our service

Beside organizing the above tours, Bromo tour also offers some other services, l
Hotel Reservation in Java Bali Lombok and beyond

Transport Hire , from the small size up to the big bus with the capacity of 45 Persons

Meeting and Organized Events

Incentive and Company Gathering
All tours are conducted by our friendly staffs with long years experiences in organizing tours to BROMO, BOROBUDUR, JOGJA, BALI, LOMBOK, SEMERU, KRAKATAU, IJEN, JAKARTA, TANGKUBAN PERAHU, TORAJA, AND BEYOND.

Wherever you go , to entire destination in Java and Bali,Our Operators are ready to assist you.In case you do not need our full arrangement,and You prefer only hire our small car with licenced driver , We will pick you up exactly in front of your hotel entrance before starting the tours.
We do not only provide the English speaking Tour Staffs , but the number of multi languages Speaking Staffs are ready to answer all of your questions, such as Germany, French, Italian, Spanish, Dutch and Japanese.

So whatever you need , just contact us , and We will modify your private tours , either for the Individual travelers or for the Group one.
Our office opens 24 Hours daily , and exactly 7 days a week


Ijen Hotel


www.beoglobe.com
Private guides and tours